Charleston's finest dining experience
Circa 1886 Restaurant
Located in the original carriage house of the historic Wentworth Mansion® in downtown Charleston, Circa 1886 has long reigned as one of Charleston's finest restaurants—a romantic backdrop for birthday celebrations, a quiet setting to discuss business or entertain friends, a one-of-a-kind venue for rehearsal dinners and bridal events. Executive Chef Marc Collins has been creating culinary magic for more than twenty years, elevating even an ordinary night out to spectacular new heights
Dining at Circa 1886
Our guests enjoy one experience no other visitor or Charlestonian can–the opportunity to start their day with a full Southern breakfast at Circa 1886 Restaurant. Of course, it wouldn't be fair to keep all the goodness to ourselves. At dinner, Executive Chef Marc Collins' stellar cuisine is enjoyed by all who long to explore a creative menu bursting with flavors and experience unrivaled Southern hospitality in a setting that's considered one of the most romantic in the world.
Hours of Operation
Breakfast
Daily, 7:30-10:30AM (exclusively for Wentworth Mansion® guests)
Dinner
Monday – Saturday (Except Wednesday): 5PM – 9PM
Seasonal Menu
Seasonal Flavors, Fresh Ingredients
Executive Chef Marc Collins' menu combines some Lowcountry favorites like Shrimp N' Grits and two tasting menus curated with imagination and a focus on combining flavors and textures to elevate each dish into superb art.
Celebrations at Circa 1886
Private Dining
Circa 1886 is an unmatched setting for unique, memorable private events, including bridal luncheons, rehearsal dinners, and anniversary parties.
Southern Breakfast
Awaken Your Tastebuds
Breakfast at Circa 1886 is an experience exclusively available to guests of Wentworth Mansion®, and it can't be missed. Our southern breakfast dishes
and homemade pastries are worth
lingering over. Executive Chef
Marc Collins
Chef Marc Collins is a co-founder of the Charleston Wine + Food Festival and has been the Executive Chef at Circa 1886 Restaurant for more than two decades. Chef Collins is a local food champion within the Charleston community and beyond. Recently, Chef launched two new tasting menus and an a la carte menu designed to elevate the dining experience for every guest.
In addition, Executive Pastry Chef Ashley Cardona's desserts take guests on enchanting journey through flavors and textures. With an artful touch, she transforms classic dessert concepts into innovative masterpieces that captivate both the palate and the imagination.
Secrets of the South
Dining Guide to Charleston
Charleston is known for its amazing food scene! From seafood to fine dining to breweries and traditional Southern fare, the Holy City has something for everyone's taste. Allow our recommendations to guide you through plethora of dining options and make your decision making that much easier.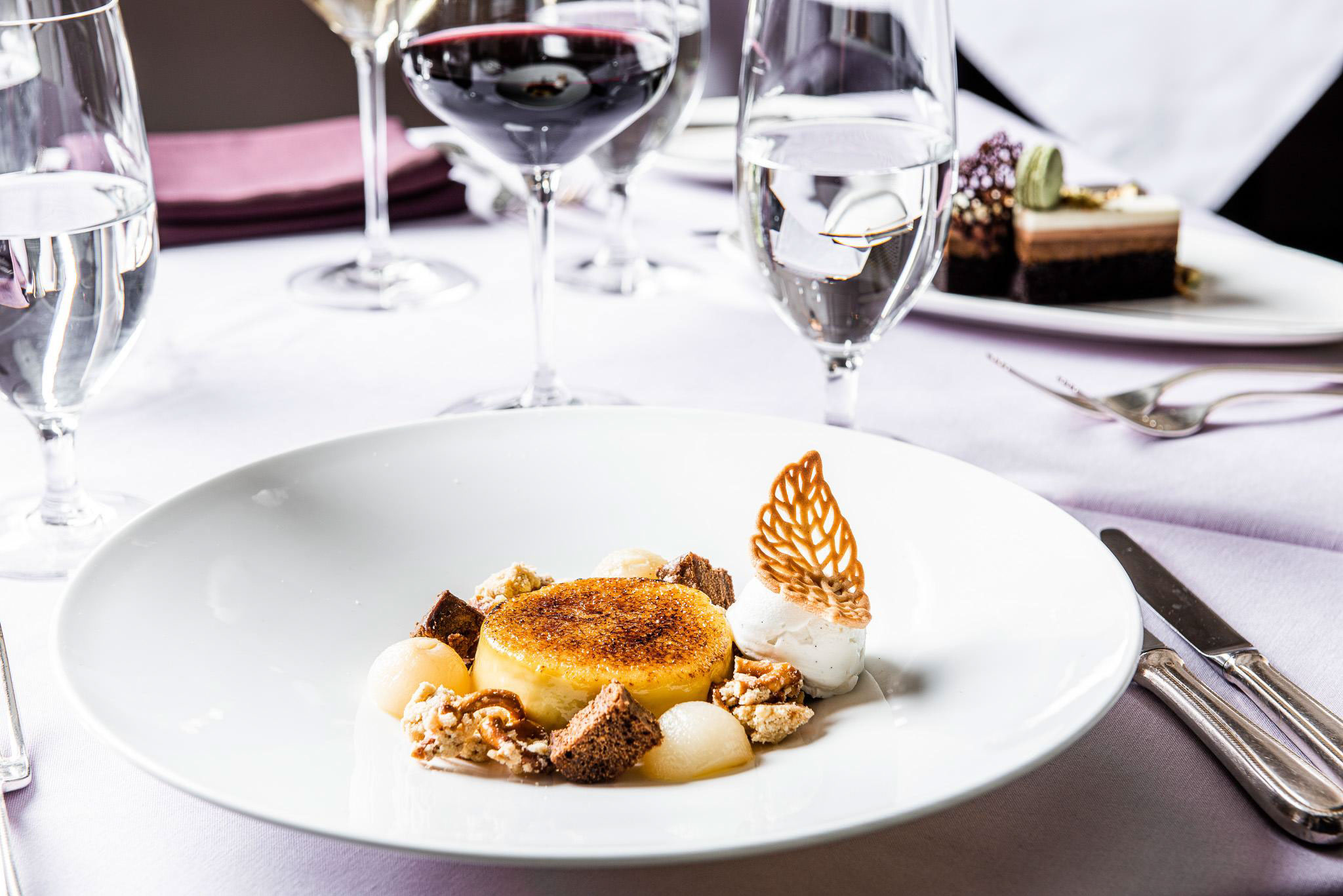 Decadent & Divine

Seriously one of the best culinary experiences we've ever had. We both ordered the "Chef's Tasting Menu". Each course was so unique and delicious. Our server Emily was a pro! She was attentive and yet gave us time to enjoy each course.

Lisa Mackay